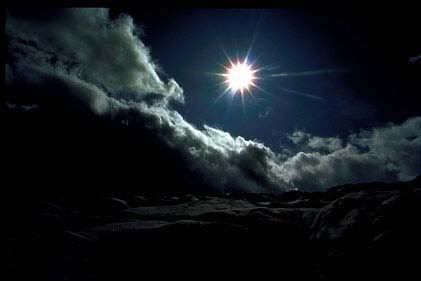 russ had a somewhat restless night but i guess it could have been worse. he did vomit one more time late last night. this morning his sheets were drenched from sweat and he has been cold and clammy most of the day. it is also apparent to me he has no idea what is happening around him. it is as if he is gone, yet i can see his bodily presence.
janine came this morning and ended up giving him a suppository. there were minimal results a few hours later. she will be back in the morning to do another check on him.
russ has slept most of the day. at least he seems peaceful. until late in the day, he would take nothing by mouth. his lips were starting to look dry and chapped and i fear dehydration. late afternoon and early evening he took in about the equivalent to one slice of watermelon and maybe 10-12oz. of water.
his breathing continues to be shallow and rapid and his heartbeat is fast. janine is not really sure what is going on, it's so hard when russ can't verbalize. best guesses are that the vomiting is from constipation or some bug or virus he picked up.
how long will it last and will he get better is anyone's guess right now. i have always thought and said that i will let whatever happens, happens. i still feel that way for today but i know that if russ doesn't show signs of improvement it will be hard. i pray that i will stay strong in my convictions as that is what i think and know that russ would want.
what is also hard is when i am asked questions as to what is happening with him. i don't have the answers as i know does anyone yet i feel that people expect me to. i guess i just feel so helpless and inadequate because i don't have the answers. all i know is that russ still has the most vacant look on his face that i have seen to date. his color is a little better today but his eyes look dark and gaunt.
i just pray that he remains comfortable and that the Lord sees fit to end russ' suffering if he is not to get better. i don't like being tested like this and i pray that i can remain strong for however long that will be.