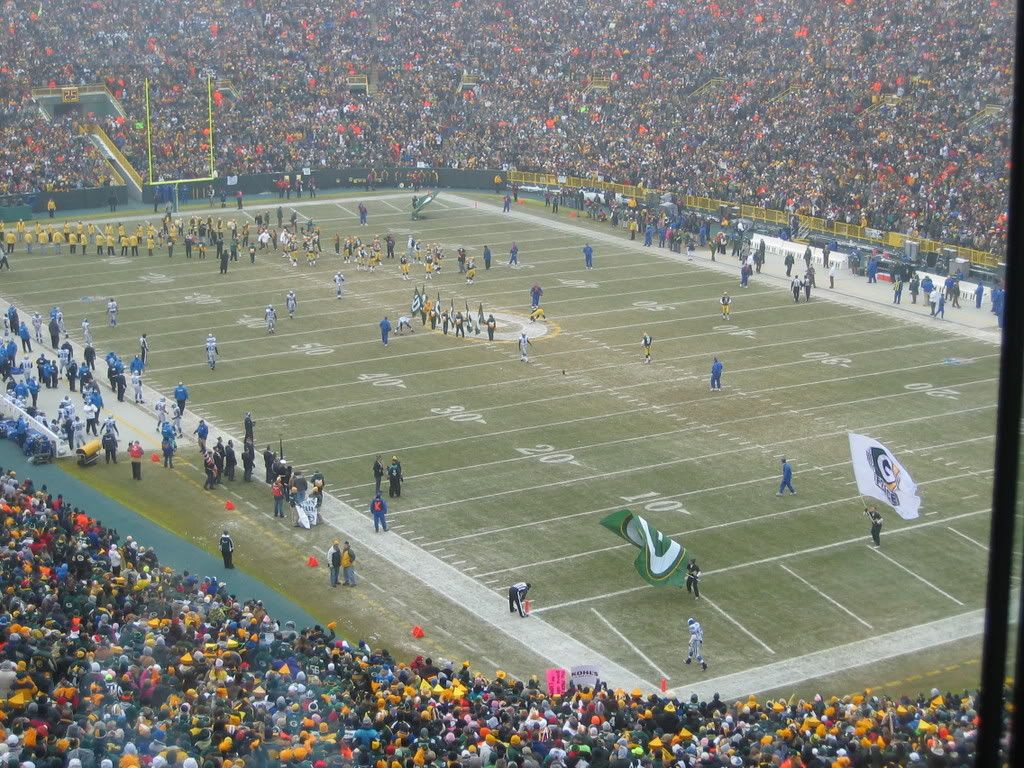 if you live in the state of wisconsin, you know on sundays in the fall (and hopefully early winter), life revolves around the green bay packers. we have been fortunate to have a truly incredible quarterback to watch for the last 16 years in brett favre. not that packermania has ever really faded, but with brett, it certainly has stayed strong.
the packers are the only team in the NFL that is not privately owned, but owned by the public. about 8 years ago, they sold stock to purchase shares to the packers to raise money to help expand and update lambeau field. i bought 1 share (for $100/share) for each of the boys for a Christmas present and framed their share for them. it will never increase in it's monetary value but they can proudly say that they own a piece of the packers. they now receive mail about upcoming stockholders meetings that they could technically attend.
to go and see a game at lambeau field is truly not something everyone can just do. season ticket holders specifically state in their wills who their season tickets shall go to and there have been people who place their children on the waiting list for season tickets, only to have them die at an old age and never make it up the list to get them. unless you work for a company that has season tickets or know someone who may be willing to sell you one of their game tickets, many people who live in wisconsin never have the opportunity to go and see a packer game played on lambeau field.
well today, i went to my first ever packer game AND at lambeau field! my brother-in-law got 2 tickets from someone he works with and told my sister she should take me. WOW. we arrived at lambeau about 2 hours before gametime and watched the warm-ups. it is such a mystique just to be inside lambeau field on game day. i have visited it before but obviously never on a game day.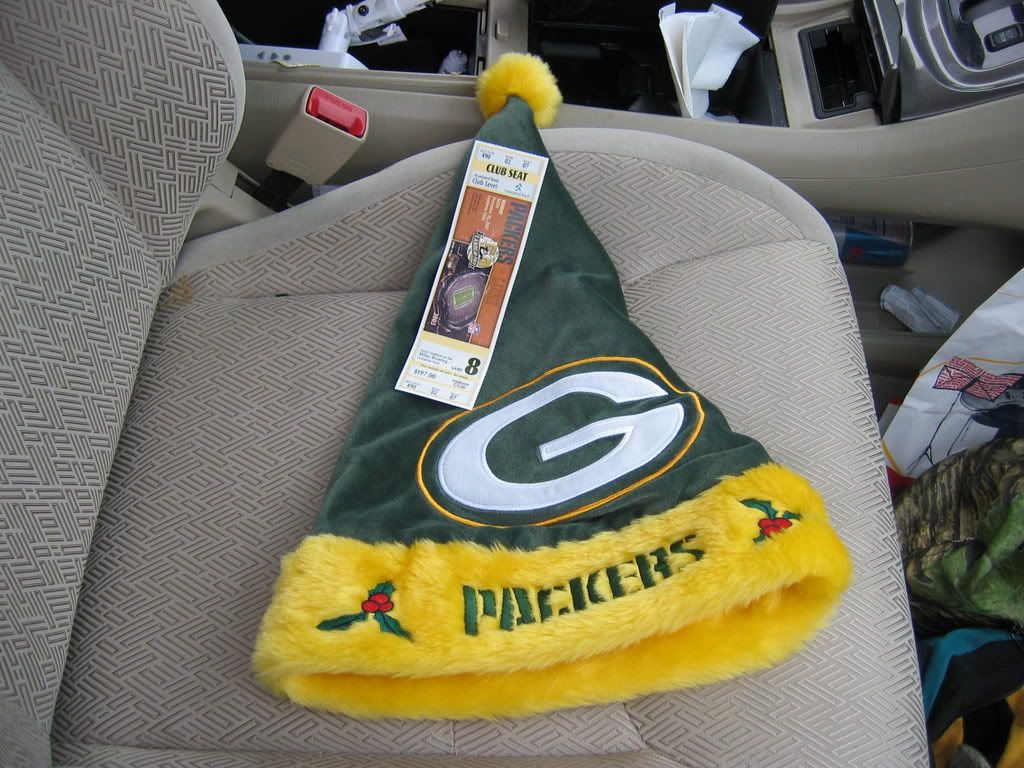 the only down side to today was our tickets were inside the stadium behind glass. we had a great view of the field and obviously stayed warm but missed out on some of the real hootin' and hollerin' that you can only experience sitting outside in the 30 degree weather in late december (actually pretty nice weather for this time of year). i must say i was more than a little warm as i thought we would be sitting outside and i could only peel off so many layers and still have a place to sit and remain decent.
thanks sue for the invite, i had a great time. i can finally say i have seen the packers play at lambeau field, and brett favre too!
p.s. happy birthday unk, hope you had a nice day and dinner with your family!