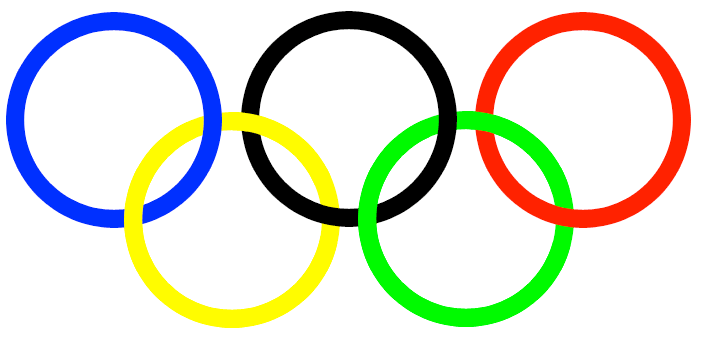 i have been glued to the tv ever since the olympics started. it was always a big deal growing up to sit in front of the tv and watch the olympics. i am ever amazed how much more the media is able to cover and telecast compared to years past. i remember fondly watching mark spitz win his 7 gold metals in 1972. i myself use to swim competitively so he was a real idol of mine. to see michael phelps break those records was a little bittersweet. yet truly an awesome accomplishment, my hat goes off to him.
i also remember when rhythmic gymnastics first became part of the olympics. i don't remember the year but i do remember my families reaction. we actually thought it was a little silly. i still have vivid memories of russ, sue and i attempting to imitate some of their routines with the flags or ball and remember gene standing watching us; first giggling at our attempts and then judging us. i'm going to have to see if i can find some of those pictures. such good memories.
our week in door county was good, just too short. the weather and water was wonderful. SO relaxing and peaceful. it was wonderful to spend time with bob, matt and mark, just the 4 of us. you never know when things will change so i cherish every moment we spend as our little family.
at times it was still hard, realizing that both my parents are now gone, that russ wasn't back in respite waiting for me. it was also somewhat hurtful at times in people's reaction or should i say lack of reaction to seeing me for the first time since russ died but i got through it. people react and grieve differently and life goes on.
11 months