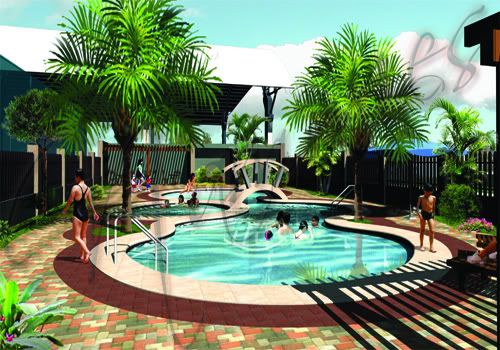 this has been a strange month. before the first week of december had ended i expreienced 3 snowstorms in wisconsin. for the past week i have been in florida, and i might add, i hated the thought of coming home. bob attended the national pharmacy convention and i tagged along. only i didn't go to the meetings with him but rather vegged out by the pool and read. it was wonderful, and very relaxing, and something i really think i needed. it gave me a good chance to think and reflect on my life and even with the tough times i've had, how blessed i really am. and it made me realize i am even more motivated to try and find a different job in nursing that makes me feel fulfilled and one in which i'm truly helping others.
the weather was wonderful, high 60's when we arrived, the next 2 days in the mid 70's and the last 3 days in the low 80's. such a change from what i had just left. i must admit though, for a girl who has grown up in the midwest with snow, it was a little surreal for me to listen to Christmas carols as i was laying out by the pool in a lounge chair! something didn't quite compute...
but alas, realtity set in and i had to return to reality and my real life yesterday. i am now back in wisconsin where we are suppose to get another snowfall by morning. i must admit though, it does look like Christmas here. yesterday and today i spent decorating. i have never waited this late to start but with thanksgiving being late and then between work and trying to get ready to go to florida, it just didn't happen before i left. so, yesterday i started. today bob and i went out and cut down a Christmas tree, brought it home and decorated it so it looks like Christmas inside as well. i decided to cut back on the inside decorations again. the last 2 years i haven't gotten everything out and it makes the putting away easier. my boys are older now, not home for that long to enjoy it all and to be honest, they haven't really noticed that i've forgotten a few things each year. i'm not sure bob has either so.....